EMPTECH Americas is Exhibiting at ICMA Expo 2023 this May 15-18, Meet Us at ICMA Expo Booth 508
EMPTECH Americas is exhibiting at ICMA Expo 2023 this May 15-18. If you're attending this year's show, we'd love to connect – and invite you to stop by and see us.
Visit our Booth #508, and learn about our line of cost-saving DOD card printers that are making pricey ribbons and consumables obsolete. Let us show you how you too can "Say goodbye to expensive ribbons" for good — when using machines like our EMP6700, EMP6823, and EMP6820.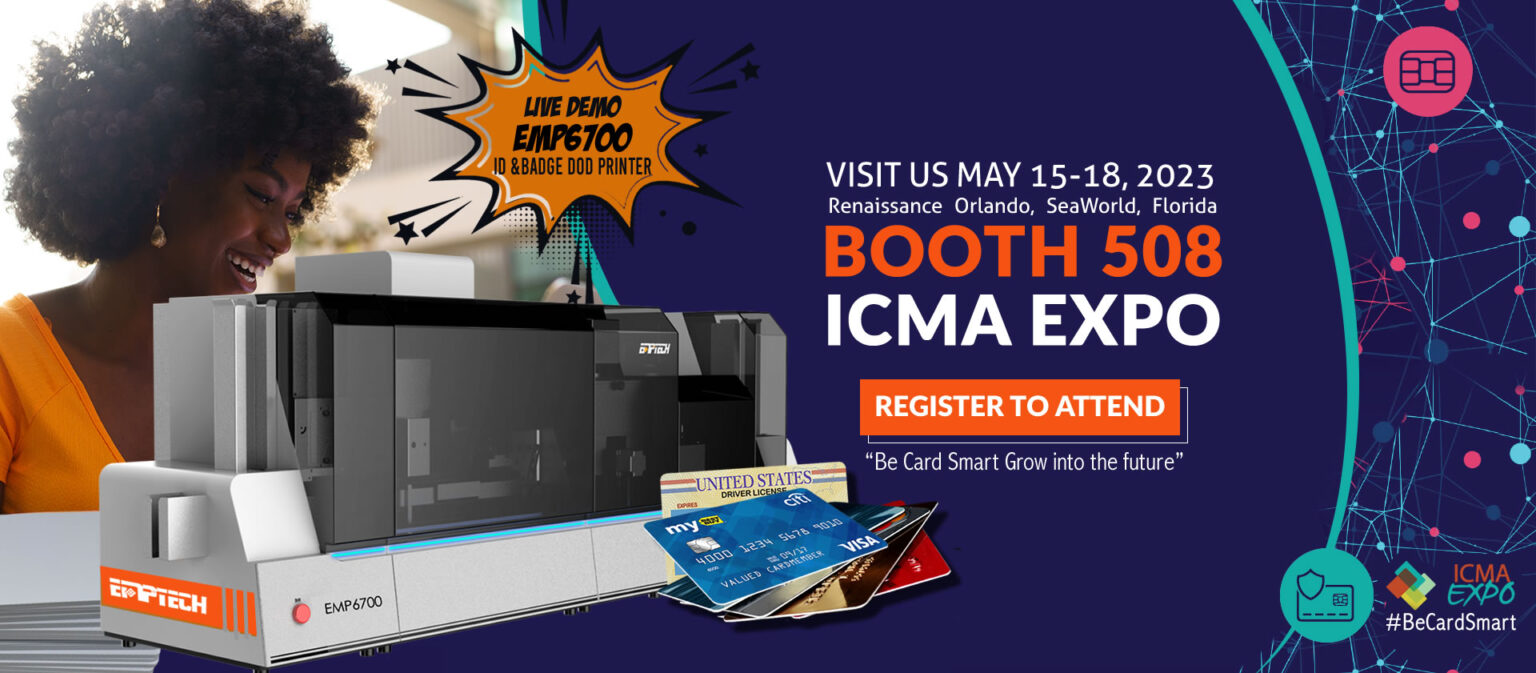 What you can expect at our booth:
-Live product demonstrations daily—throughout the event.
-Learn how our machines can help you navigate the new card frontier, meet compelling trends, mitigate challenges, and more.
-FREE samples of personalized ID cards crafted on our machines.
-An exclusive in-person opportunity to meet the head of our organization, Bertrand Pelletier, who is responsible for the development and curation of best-fit secure ID card equipment and innovations in the Americas.
Schedule an appointment with our onsite experts contact@EmperorTech.us or call (214) 614-8340 ext 201. Or, just swing by Booth 508 for a chat.