With industrial automation advancement, more governments will adopt full automated personalization solutions for better efficiency and product quality.
With decades of experience on research and development of personalized systems in the security document industry, EMPTECH has successfully developed a full range of color personalization systems set to meet various demands of the governments, which can be adopted in ID card, Passport, Driver license, Exit &Entry pass, and other security documents.

The systems are developed with modular design for better customization to customer's need.
The full system consists of four main parts:
• Chip Encoding,
• Laser Engraving,
• Color Ink-jet Printing and
• Quality Control.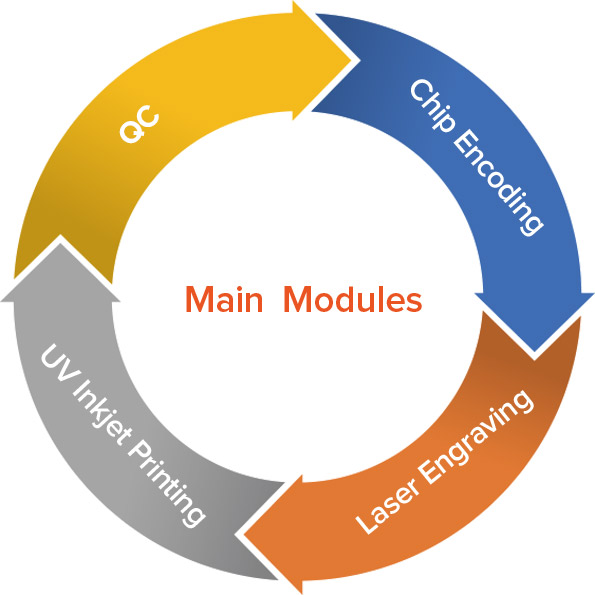 All the processes are fully automatic and are controlled by the central personalization platform.