Where security meets color !
For several decades, laser engraving technology for photos on polycarbonate (PC) data-page has been considered as the highest security standard for personalizing identity documents.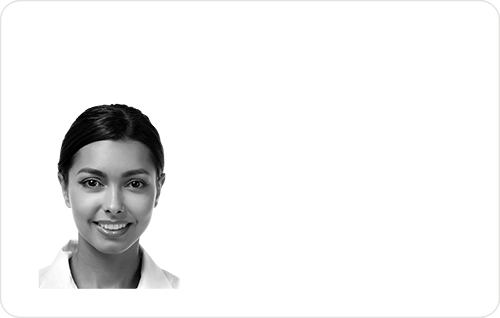 However, EMPTECH has taken this technology a step further by dedicating over 10 years to successfully develop an advanced color personalization technology - MLP, the revolution in identity document personalization!

MLP brings the color era to the PC-based identity documents with its cutting-edge technology.
It delivers true color to the laser-engraved photo as well as provides personalized variable optical security features. Moreover, the personalized epoxy overlay further enhances the security and durability of the identity documents.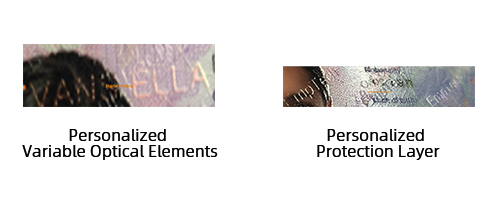 What Sets MLP Apart?
One of the answers is its "True Color" delivery.
Another answer lies in its inclusion of personalized data on each layer. All security features can be personalized to enhance the resistance of identity documents to fraud.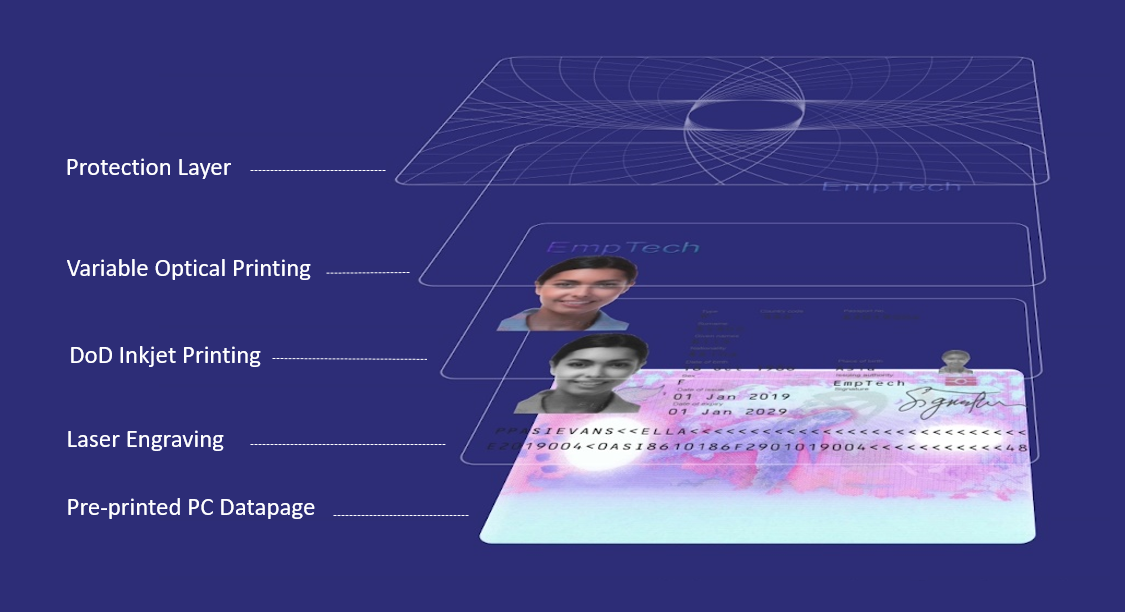 Each Layer Is Personalized And Unique.
MLP has taken the security and durability of identity documents to the next level. It stands as a reliable technology for the next generation of ID documents.
With MLP, you will witness the beautiful blend of Security and Color in the ID documents in your hands.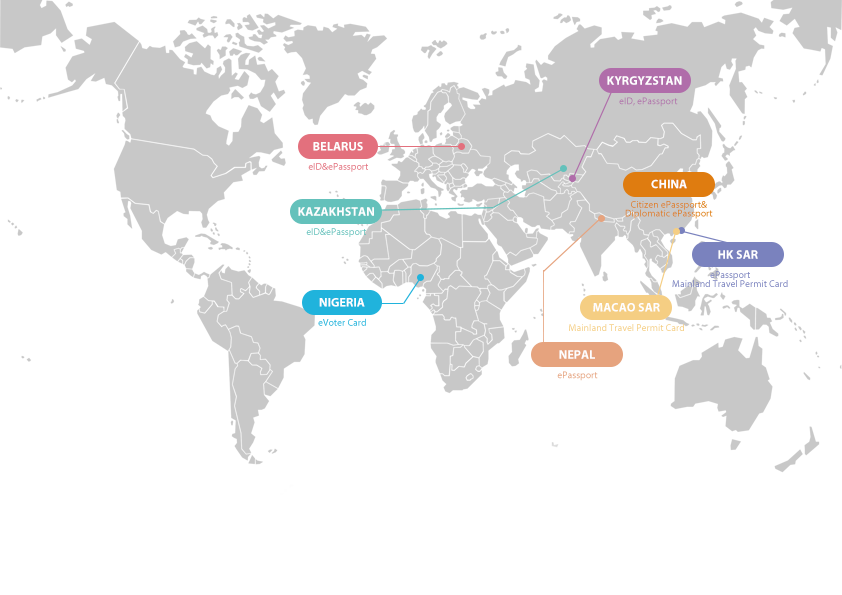 Today, EMPTECH's personalization systems have successfully delivered over 2 billion personalized ID documents in more than 10 countries and regions.
Discover our Centralized and Decentralized MLP Personalization System below.