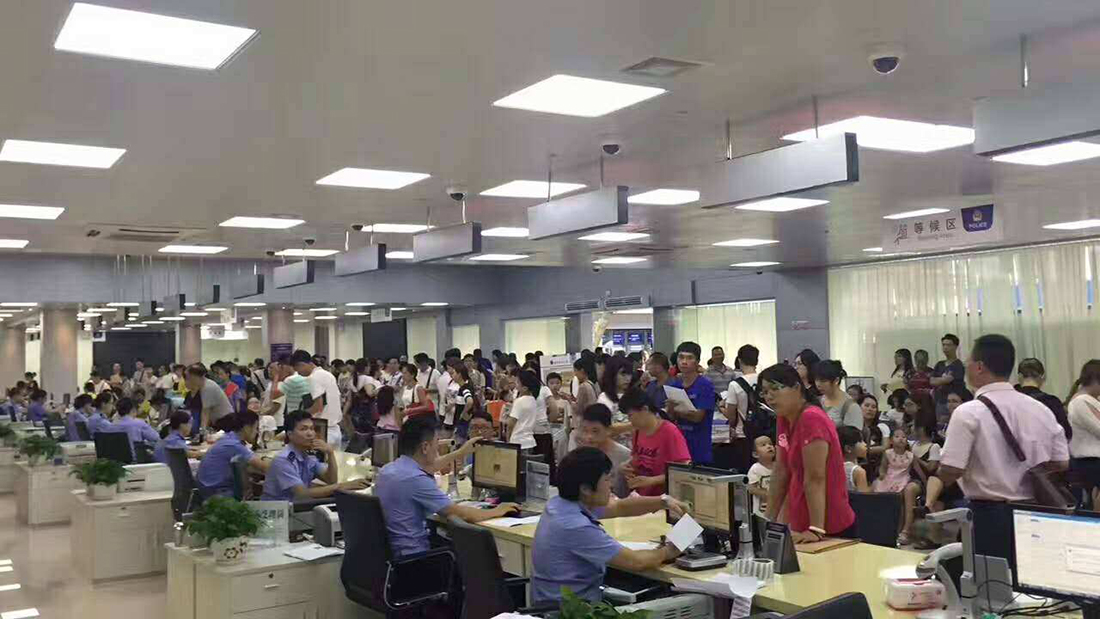 Rapid population growth has brought greater pressure to public service centers.
Public Service Centers located in city centers comes under even greater pressure with dense population congregation. Coupled with staff shortage, long queues at public service hall are a common sight.
Manual counters typically have lower efficiency and with tedious application process crowd management becomes an urgent challenges for local governments to solve immediately.
EMPTECH's e-Public Services Solutions ("EPS") is developed to address the crowd management challenges local governments are facing. The aim of EPS is to improve the efficiency of the public services through with EPS innovative business work flows.
EPS Solutions – Process Work-flow
· Applicants begin by submitting their personal information online. When applicant data has been verified by the back-end management system, the applicant will receive a receipt with an unique application number .
· EPS will automatically allocate the appropriate time and local office and send relevant information to the applicants' registered mobile phone.
· The applicant will proceed to the allocated time and local office to complete the payment and collect their documents. Thus effectively avoiding long queuing and large crowd. The combination of Online & Offline Technology highly reduces the pressure on local offices and improves the overall user experience.
· EPS developed by EMPTECH has user-friendly interface, applicants are allowed to choose the time and local office which are convenient to them, and the availability of different public service points will be clearly shown on the interface. After the online application is completed, the applicant can also check the relevant information or change their appointment through the application website.