The "Mobile Electronic Sentry" system went live in March.
Recurrent outbreaks of the epidemic have occurred in Shenzhen. In order to strengthen epidemic prevention and control in public transportation, the passengers are required to display their "Green Health Code" and the proof of a negative nucleic acid test (NAT) taken within 24 hours before boarding the bus. EMPTECH, in cooperation with Shenzhen Bus Group, has quickly leveraged advanced technology to ensure effective implementation of this policy, successfully introduced On-board Mobile Electronic Sentry (MES) system to 6000 buses in a surprisingly short time.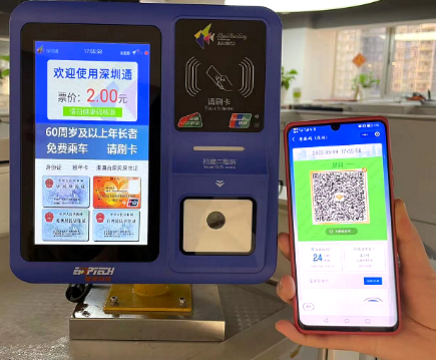 (Picture from SZNEWS)
The MES system was perfectly integrated with current EMPTECH bus ticketing system, the on-board bus validators were upgraded to support verifying health codes and reading the time of NAT without the change of hardware. Passengers are able to complete the declaration of health and payment through the same interface without using multiple mobile applications, and the drivers are no need to take much time to check health codes and test dates with their eyes, the system can rapid recognize expired codes, forged codes, non-green codes and out-of-date NAT proofs, the result will be automatically voice broadcast, which makes it much easier for the drivers to decide whether the passenger is allowed to get on the bus. Moreover, in the process of declaration of health and payment, the system will simultaneously record important passenger information, such as identity information, boarding station and boarding time, once an infected person is found, other suspected persons can be contacted as quickly as possible, thus to effectively reduce the spread of infections.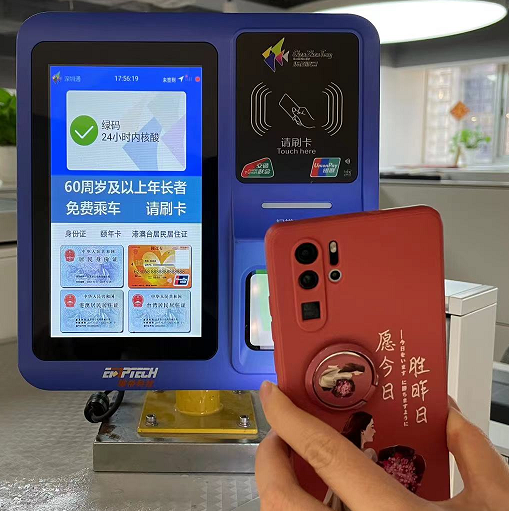 (Picture from SZNEWS)
MES system is of great significance to epidemic prevention and control in public transportation. Passengers can complete declaration of health and payment in just 3 seconds, which gets rid of tedious processes and brings great convenience to the passengers and the staffs. It's strong system integration capability has significantly reduced costs of deployment and operation, and the advanced cloud deployment technology achieved large-scale implementation in a short time. The system has quickly and effectively responded to the strict epidemic prevention and control management.
With the covid-19 pandemic, we saw a significant increase in demand for technology and digitization in public transportation, EMPTECH remains committed to developing inventive technology-led approaches that help pave the way for safer travel!