Recently, "QuickPass" became available on buses in another two cities in Yunan, the projects have been successfully implemented by Emperor Technology ("EMPTECH"). So far, we have completed the "QuickPass" projects for more than 30 cities in Yunnan, such as Kunming, Qujing, Yuxi, Dali, Honghe and other big cities.
The payment upgrade system was compatible with the current one smoothly, now passengers are allowed to pay the bus fare by using multiple payment methods such as NFC, QR-code and UnionPay "QuickPass Tap and Go" through the Bus Validator developed by EMPTECH.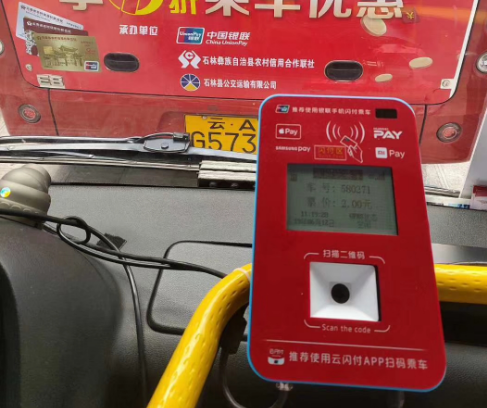 The outstanding bus validator of EMPTECH has attracted lots of attention from Yunnan citizens, this is EMPTECH's another successful Smart Bus Payment project in Yunnan. Today, the fast payment system have been successfully put into use on more than 3,000 buses in Yunnan, which has greatly improved the convenience and travel experience for passengers.
The payment upgrade system of UnionPay "QuickPass" was an important measurement in response to the national Financial Development Plan, as long as passengers hold UnionPay financial smart card issued by any bank or wearable devices such as smart-phones, watches and smart-bands, they can directly use "QuickPass" for bus fare payment, enjoying a safe and convenient payment experience.
EMPTECH has been committed to to provide the integrated solution for Public Transport. Today, EMPTECH's smart bus system has covered more than 170 cities across the country and deployed 300,000 + bus validators.