We are excited to announce that, EMPTECH's self-developed Desktop Healthcare Terminal (EMP2900DA) has passed the National Healthcare Security Terminal Standard Test, and now we become a qualified China Healthcare Security (CHS) Class III Terminal supplier (Qualification Test Report Number: JC02202000003).
The National Healthcare Security Terminal Standard Test is a strict qualification test for strengthening the quality and safety management of healthcare terminals.
The Class III Terminal is defined by Chinese National Healthcare Security Administration (NHSA) that supports QR code Verification, Facial Recognition and Payment, in respond to the Digital Healthcare development strategy. In 2019, NHSA has launched a Digital Health Certificate, it is an innovative way of healthcare that utilizes the digital tools in providing healthcare services.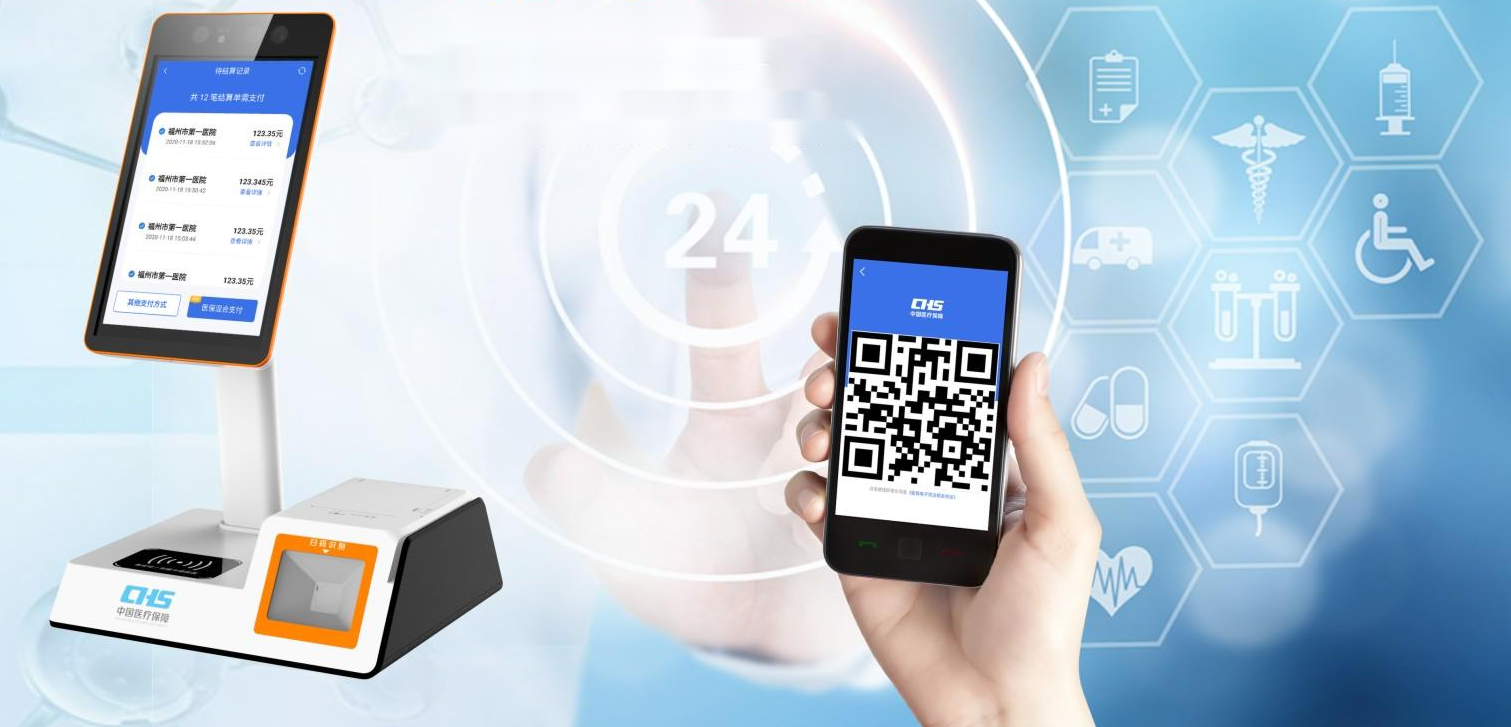 EMPTECH's Desktop Healthcare Terminal is developed for identity verification and payment at various scenarios in healthcare.It supports QR code, Smart card and Face scan, which allows people to complete their identity verification securely by using facial recognition technology based on digital health certificate, besides, it also allows people to make payments for medical expenses using a variety of methods including bank card, health insurance card, QR code and even face.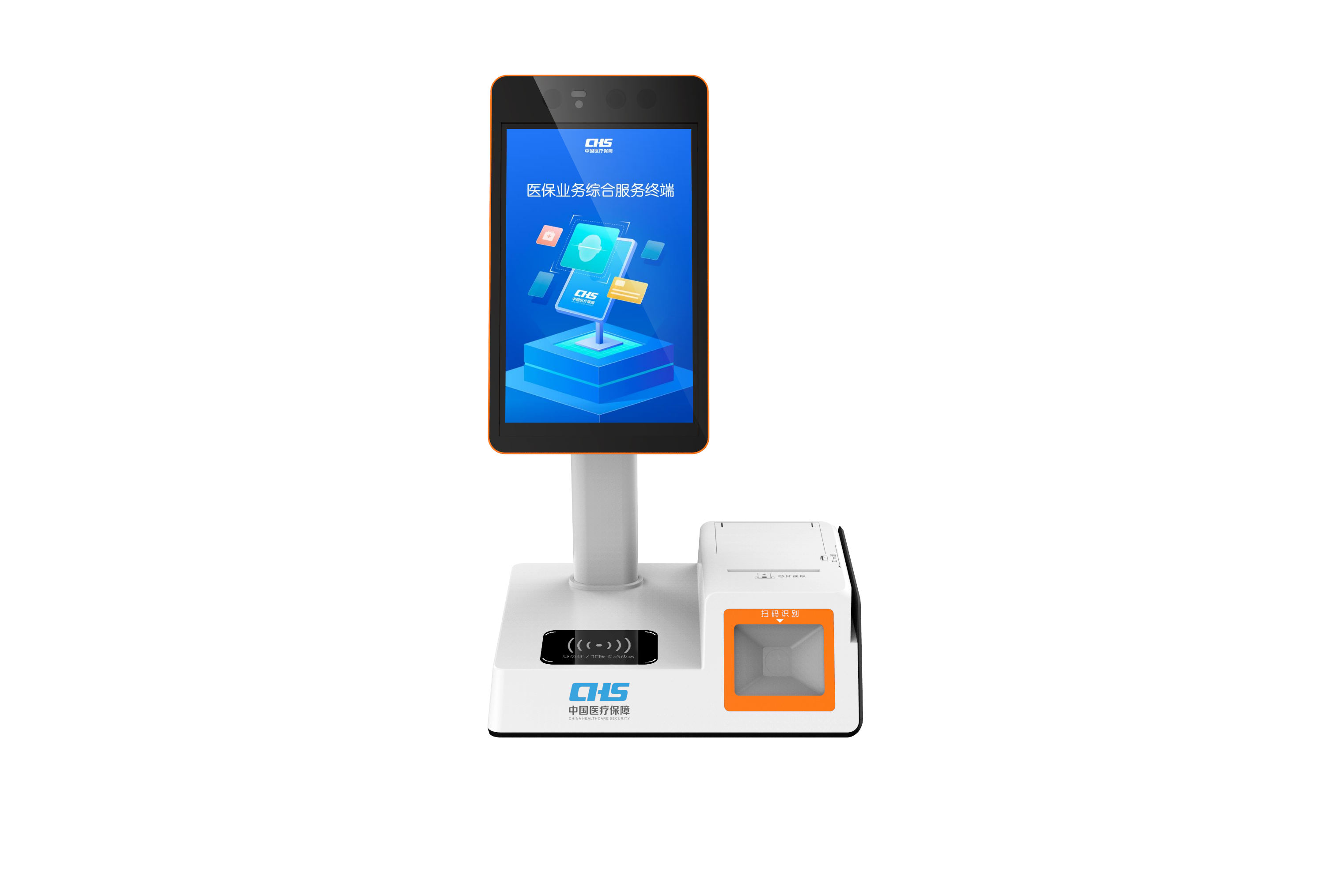 The Desktop Healthcare Terminal is approved as a secure and reliable product. It supports 3D face liveness detection and is available to adjust face scanning angle, the face image information collected is protected by cryptography technology, its safety exceeding defined requirements of the test, which enables the terminal effectively prevent identity fraud while securing privacy. More importantly, the physical health insurance card is no longer a mandatory proof for identification, getting closer to card-less service, also, patients do not need to contact any verification device, reducing chances for pandemic infections, which enhances safety while improving user experience.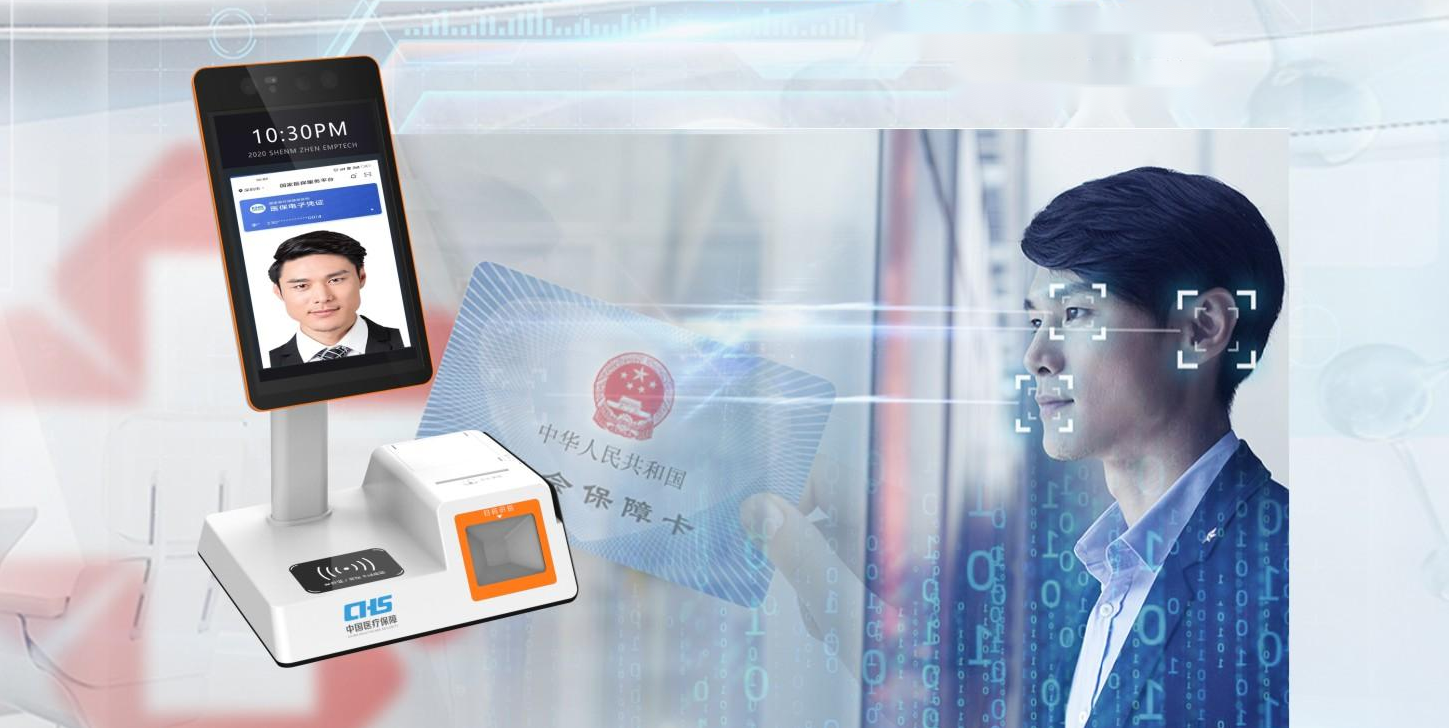 The compact terminal can be implemented easily, its versatility has streamlined the working process, patients do not need to go to different counters to go through the procedures and be in a long queue, they only need to go to the counter where the terminal installed, and complete their registration, verification and payment on it, which has greatly reduced the time taken for the whole process. Moreover, it's intelligent and user-friendly design allows patients to operate it at a self-service mode, this lessens pressure on healthcare workers services, and has greatly improved efficiency.
After passing the series of complicated test and strict examine, we are more confident that our Desktop Healthcare Terminal can bring benefits to Hospitals, Pharmacies, Medical institutions and other designated medical offices.