On November 6, EMPTECH and Haier Biomedical signed a strategic cooperation agreement of "Intelligent Healthcare and Healthy China" at the Strategic Signing Ceremony of Bio-security IoT held at the 4th China International Import Expo.
According to the agreement, EMPTECH will cooperate with Haier Biomedical to widely use Internet Of Things, Artificial Intelligence, Big Data, Cloud Computing and other next-generation information technologies in Healthcare, the two parties will make joint efforts to build an intelligent healthcare ecosystem.
Haier Biomedical is a new force in China's bio-medical field and a leading enterprise in providing comprehensive solutions for various biotechnological challenges. EMPTECH is a leading ePublic services solutions provider with trusted digital identity technology, biometric technology and artificial intelligence technology as the core.
This formidable combination will focus on the areas that are closely related to life and health, such as safe vaccination and intelligent medical services, and empower intelligent healthcare with advanced technologies. This is in response to the China's 14th Five-Year Plan to speed up digital development, improve the intelligence level of public services and accelerate the process of digital healthcare.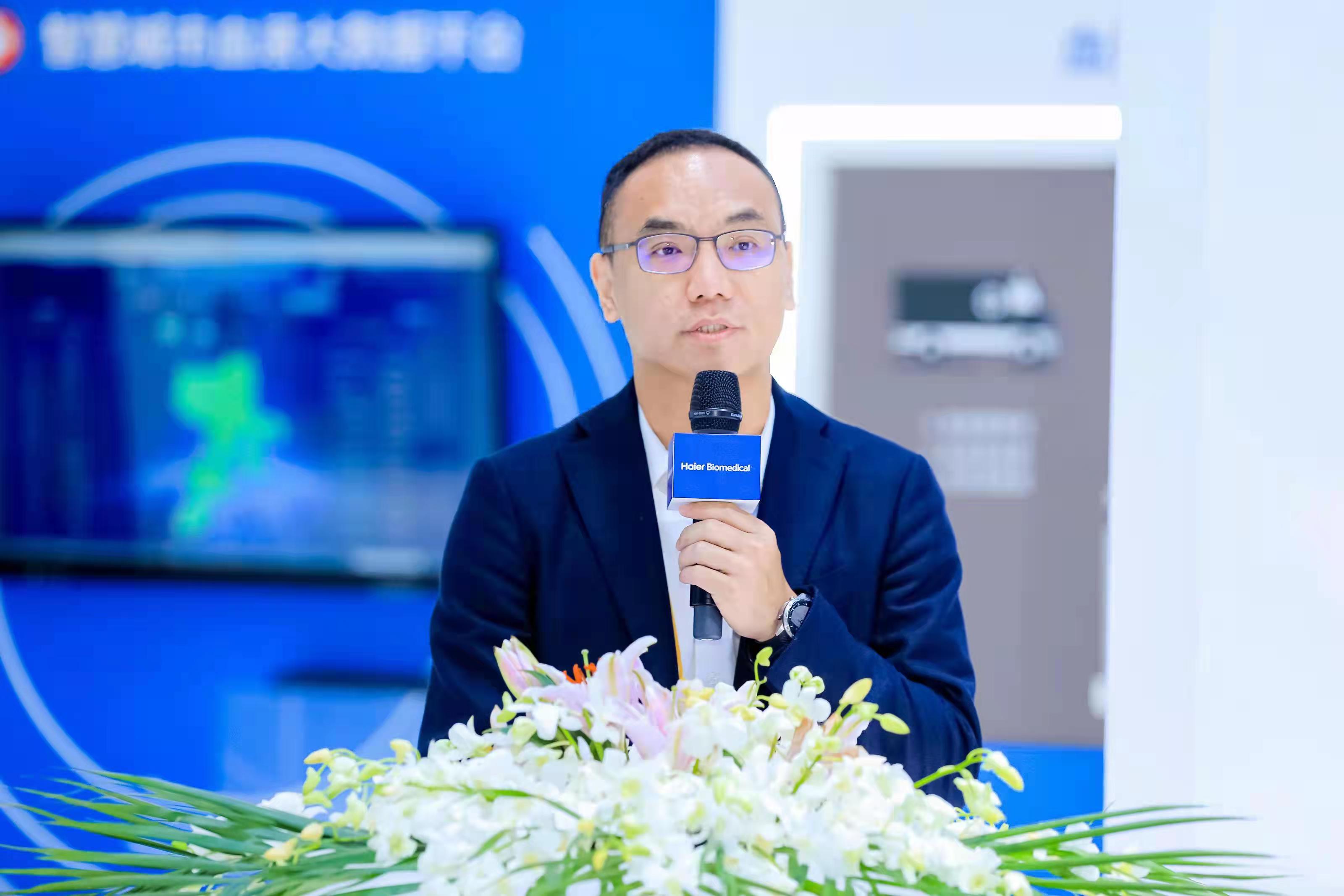 "In recent years, EMPTECH has been paying particular attention to the field of bio-security and working on integrating digital identity and artificial intelligence technologies into smart disease control and safe vaccination solutions. We have developed and launched a series of products and solutions that are helpful to promote the intelligent, digital and standardized development of vaccination, which have been recognized by the end-users and the market.

In the future, I believe that EMPTECH and Haier Biomedical will make greater contributions to China's healthcare and disease control industries by giving full play to our technologies, products and markets advantages. And also, EMPTECH will work together with partners of Haier ecological chain to contribute to intelligent healthcare, share responsibility for bio-security, intelligently lead the future of disease control and jointly promote the development of the industry." said Sean Zheng, CEO, EMPTECH.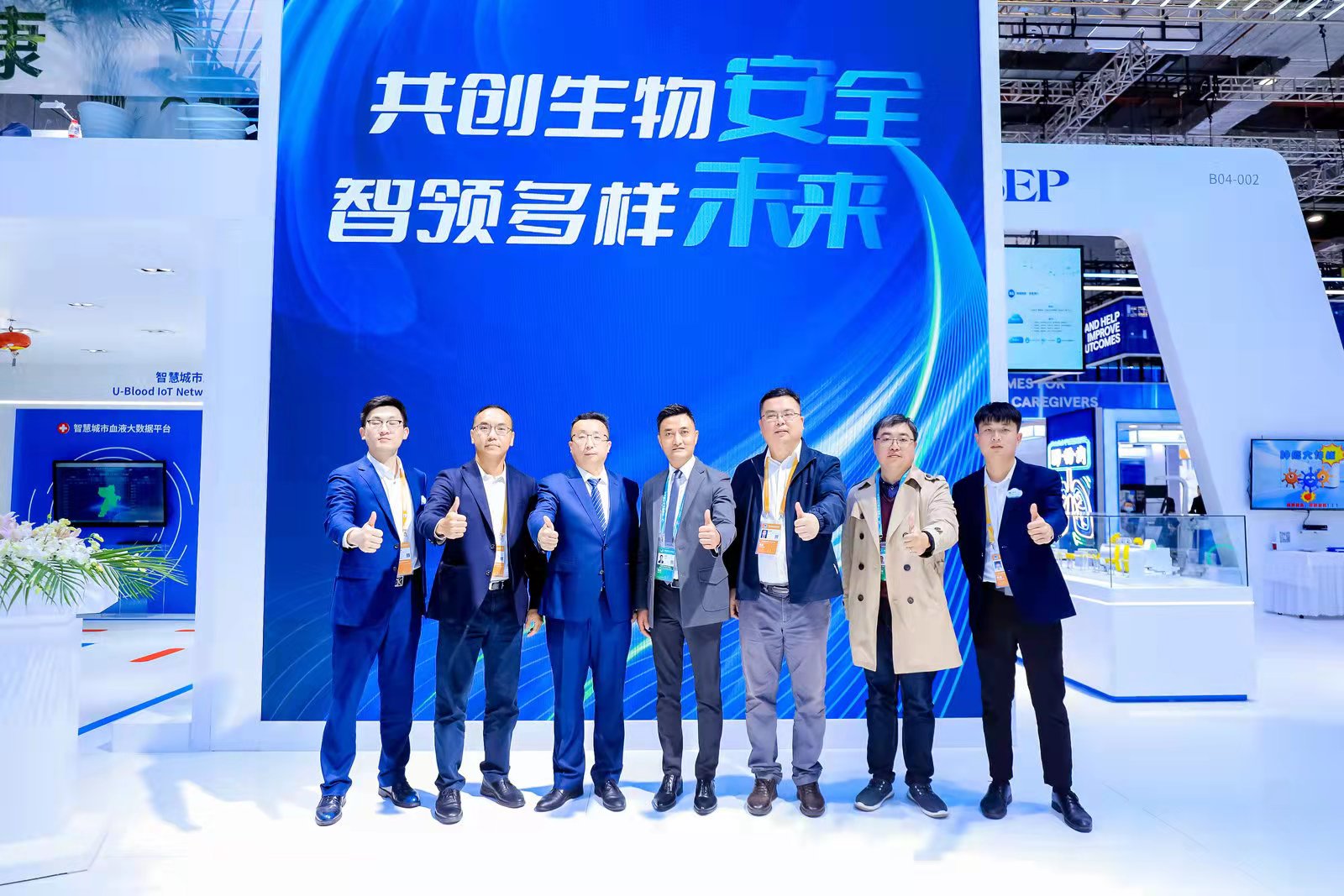 EMPTECH will continue the innovative exploration and research, make breakthroughs in key technologies such as artificial intelligence, actively cooperate with global quality industry partners and develop a variety of business models, realize the digitization and intelligence of identity information service at more segments, promote the construction for intelligent public services and take advantage of technological advancements to serve our society.

About Haier Biomedical
The company was founded to focus on design, manufacturing, marketing and sales of low temperature storage equipment for biomedical samples. Using the concept of IoT, the company has become a provider of comprehensive solutions for various biotechnological challenges. Operating globally, Haier Biomedical, the world's only complete cold chain provider, has solutions storage for biological sample banks, blood safety, vaccine safety, medical supplies and reagent safety.
‌Up to now, Haier Biomedical's IoT solutions are untilized in major national strategic projects such as CMDP, CNGB, and Chinese Human Genetic Resource Bank, and covers Beijing 301 Hospital, Shanghai Ruijin Hospital, Xi'an Jiaotong University First Affiliated Hospital, and Sichuan University. West China Hospital, Changsha Xiangya Hospital, First Affiliated Hospital of China Medical University, National Cardiovascular Center & Fuwai Hospital and other key top three hospitals and now used also in international markets such as the British biological sample bank, the Swedish Karolinska Institute of Technology, Denmark, Italian public hospitals and multiple other examples from developed markets. Haier Biomedical's Vaccine Network is now used in more than 500 inoculation sites across China, and will build China's first full-coverage smart city vaccine network in Shenzhen, with concrete plans to enter 78 countries and regions including the "Belt and Road" participating countries.