EmpTech was awarded a contract from China Construction Bank (CCB) to deliver Smart Travel Document Management System, in order to help CCB manage travel documents of banking staff intelligently.
The People's Bank of China (PBoC), the central bank of the People's Republic of China responsible for carrying out monetary policy and regulation of financial institutions in mainland China, has issued regulations about administration of exiting from mainland China on private purpose which Chinese financial institutions should comply with.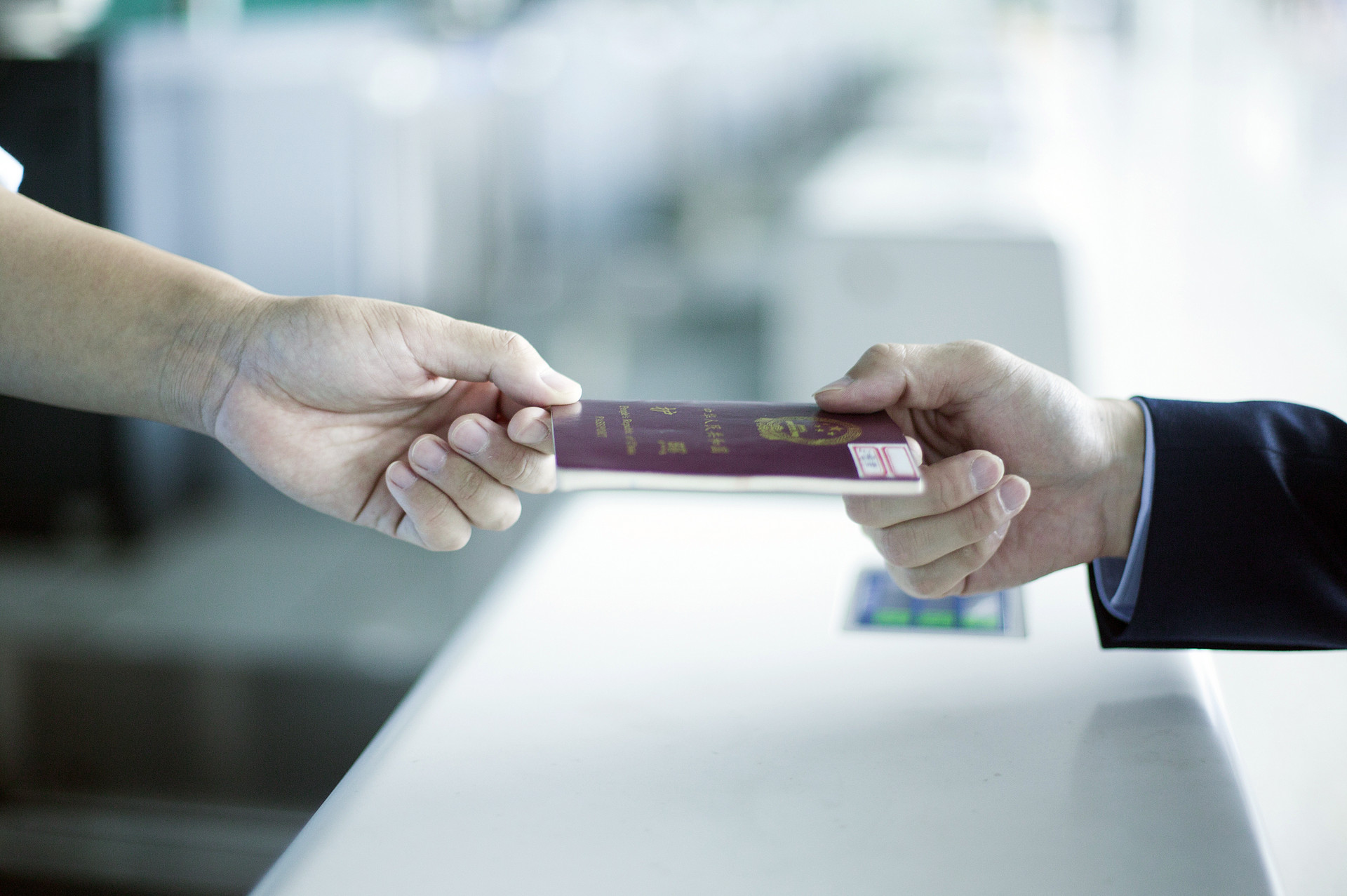 In order to better protect national interests, avoiding the state functionary leaving mainland China for illegal matters, according to the regulations, the financial institutions have responsibility to conduct unified management on the travel documents of banking staff and strictly review the applications from banking staff for exiting from mainland China on private purpose.
The banking staff have to handover their travel documents to the human resources department (HR) when on-board, such as Passport and Exit-Entry permits for travelling to and from Hong Kong, Macao and Taiwan, when they need to leave mainland China for personal matters, they have to submit applications and make records to the departments responsible for approval, the applicants can get back their travel documents from HR after approval, but need to return them within the specific days after they are back to mainland China.
In accordance with the previous management method in CCB, at each bank branch, the HR department assigns one or two persons to specially responsible for travel documents Storage, Record and Dispensing. When HR get the travel documents from banking staff, they will put them in a storage box, which is at low security and easy to lose, it is also hard for HR to find the right document quickly during dispensing. When the applicants get back their documents upon approval, HR need to manually record owner name, document number, document dispensing date, document valid period, borrow and return dates on a notebook, when the documents are returned, HR need to execute the same process again, which is at low efficiency and easy to make mistakes, this also brings heavy workload to HR. Thus, CCB is in urgent need of smart travel document management system to address current issue.
After several rounds of strict solutions screening, EmpTech's solution far outpaces all competitors in terms of Innovation, Reliability and Cost, EmpTech is selected by CCB to deliver the integrated travel document management system including software and hardware to all branches nationwide.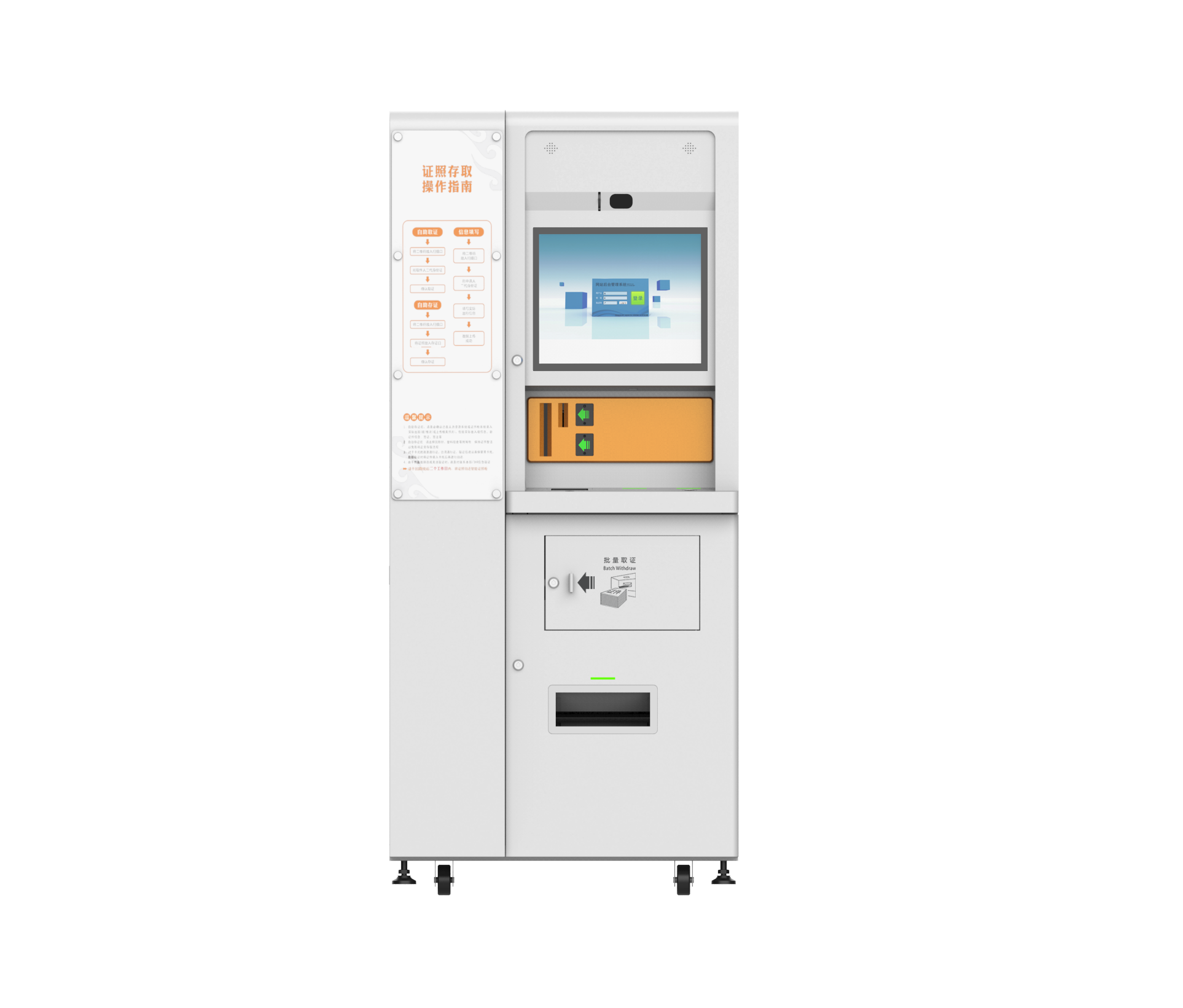 EmpTech Smart Travel Document Management System allows banking staff to storage, record and collect their document by operating one dispensing kiosk and at self-service mode. It's user-friendly and intelligent design enables banking staff to complete the whole process for document storage and record in 60 seconds, also same for document collection and return. Besides, the whole process of operation will be monitored, HR can get real-time information about the storage and dispensing status of each kiosk at back-end system.
The dispensing kiosk supports Passport and Card storage, which allows banking staff to storage their all travel documents together in one machine instead of going to different machines and do repetitive process, this not only improves efficiency and user experience, but also reduces cost. The kiosk is equipped with ID card reader and fingerprint scanner to support identity verification, which ensures the person who storage or collect the document is the document owner, thus to avoid document theft and enhance security. The documents being stored inside the kiosk will be counted and checked regularly, the whole process can be done in 2 minutes, the data obtained will be compared to database, ensuring the data matches with the actual situation.
EmpTech Smart Travel Document Management System achieves highly efficient and accurate management on travel documents, the system has extremely reduced workload to the bank and also lowered workforce investment, addressing the need from the bank.
In addition to bringing benefits to the bank, this system has also been successfully applied in Ministry of Foreign Affairs of the People's Republic of China, Schools and other national institutions for intelligently manage Travel Document for public affairs and private affairs.
More info about Dispensing Kiosk
More info about Dispensing Solution
About China Construction Bank Corporation
China Construction Bank Corporation (CCB) is one of the "big four" banks in the People's Republic of China. In 2015 CCB was the 2nd largest bank in the world by market capitalization and 6th largest company in the world. The bank has approximately 13,629 domestic branches.