We are very pleased to announce that EMPTECH has been re-certified for the Capability Maturity Model Integration (CMMI) for Development (CMMI-DEV) Level 3 Maturity rating.

CMMI is a model that provides appraisal and training for process improvement in organizations. It assists organizations to streamline their processes efficiently and promote efficient behaviour to decrease risk in software, product and service development.
CMMI Maturity Level 3 is known as the "Defined" level, it is achieved when an organization successfully completes a SCAMPI A Appraisal, which determines the organization's level of process performance using the Standard CMMI Appraisal Method for Process Improvement. The certification verifies the organization's processes and quality are at par with the globally accepted standards, and also verifies the organization is more proactive rather than reactive in tackling risks.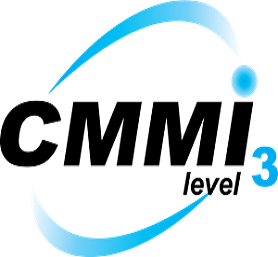 This re-certification attests EMPTECH's unswerving adherence to the highest standards in managing and executing software, product and service development activities, ensuring timely delivery and quality products.