EmpTech Launches Biometric Self-registration Kiosk for Revolutionizing the Way Governments Deliver Services
At a time when government service halls are more crowded and government staffs are overwhelmed by a large numbers of requests for services, government bodies are seeking for an alternative with a key focus on delivering efficient services and enhanced customer experience, gradually shift the traditional processing to more automation and self-service technologies.
With a comprehensive footprint and extensive experience in delivering self-registration solutions, as well as continuous self-improvement through user feedback of 8000+ smart self-service kiosks delivered, today, we are pleased to announce the launch of EmpTech's latest Height-adjustable Biometric Self-registration Kiosk EMP2600, which aims to help government bodies to provide more efficient and intelligent services, more importantly, improving customer satisfaction.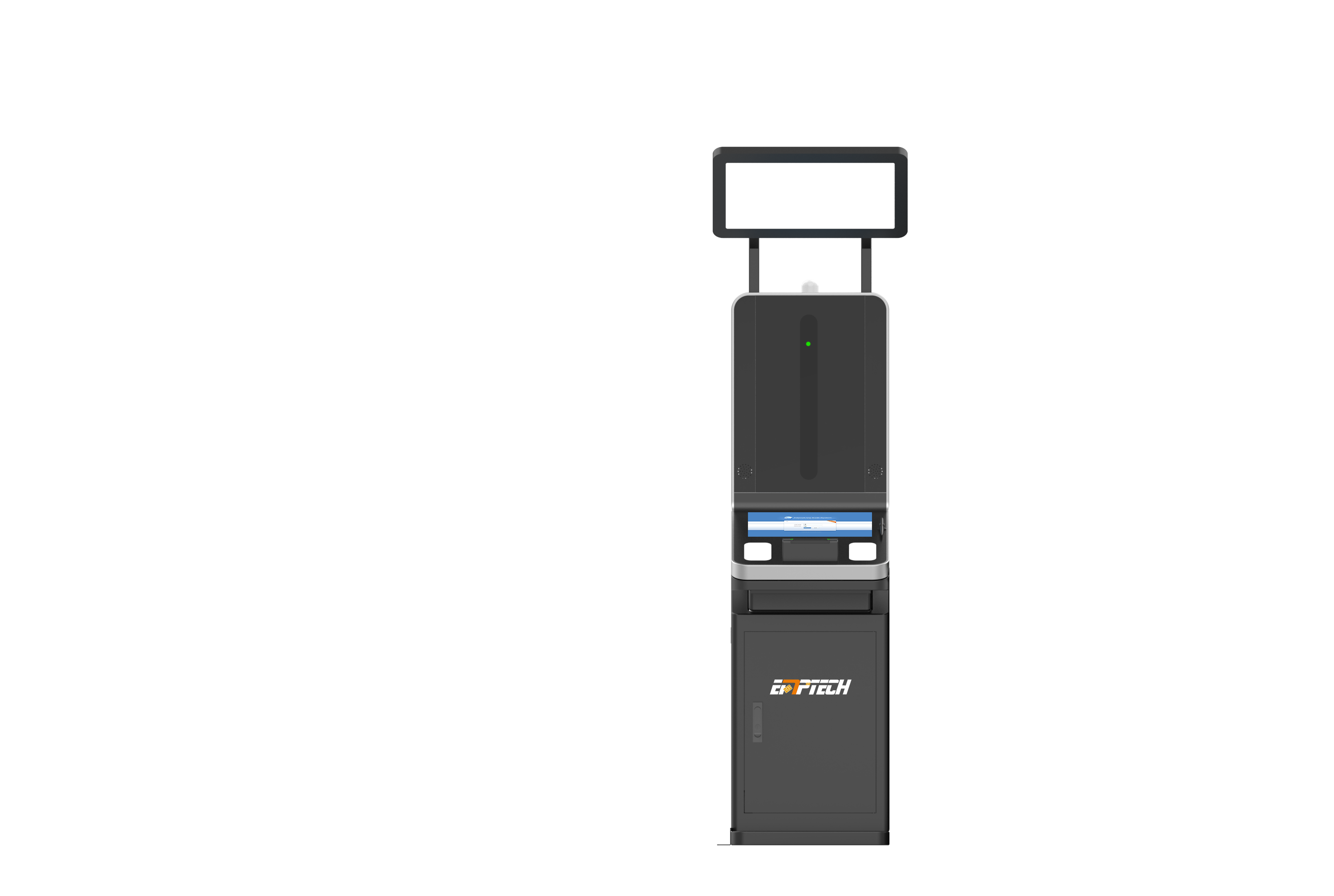 EMP2600 enables the streamlining of registration processes, it allows applicants to breeze through the whole biometric enrollment process by themselves with a single unit without having to wait in line for counter services or spend much time on forms filling, the whole process can be accelerated with easy-to-use interface, it also helps to keep social distance that can improve safety during pandemic period. On another hand, this approach lessens pressure on government staff and less counter staff being required to help processing registration procedures, resulting in resources savings for government.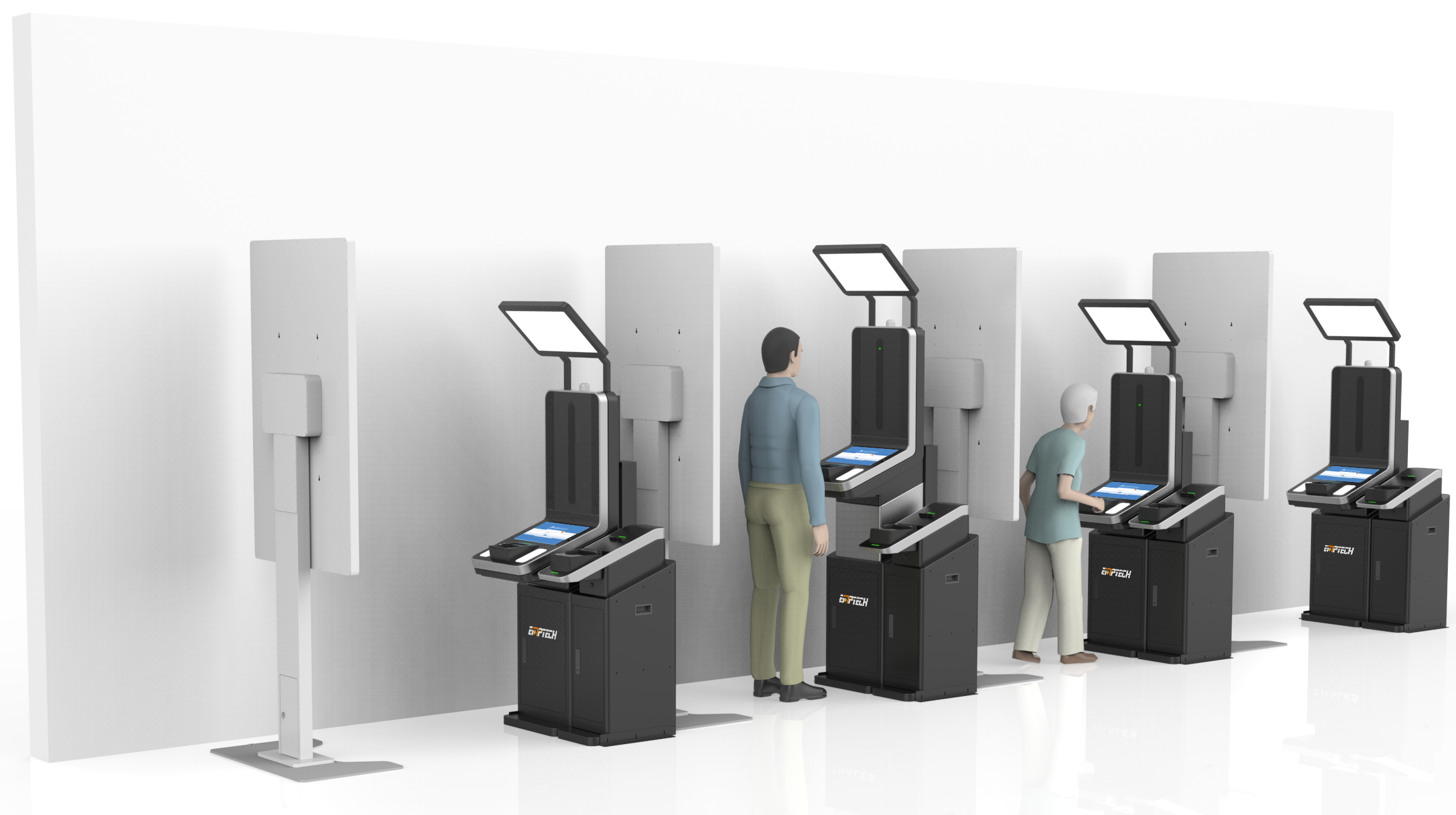 The self-registration kiosk is an efficient and automated biometric enrollment solution, built to revolutionize the concept of government service delivery to citizens. The fully integrated multi-modal biometric kiosk is available for height adjustment and adopts ergonomic design for easy and convenient operation. It delivers the features and capabilities that are in highest demand from registration, it supports multi-biometric data and digital data capture, including face, fingerprint, signature,etc., its modular design makes it possible to tailor the configuration as needed, such as integrating iris camera, passport reader, smart card reader, POS machine, thermal printer, or even adding a side-cabinet.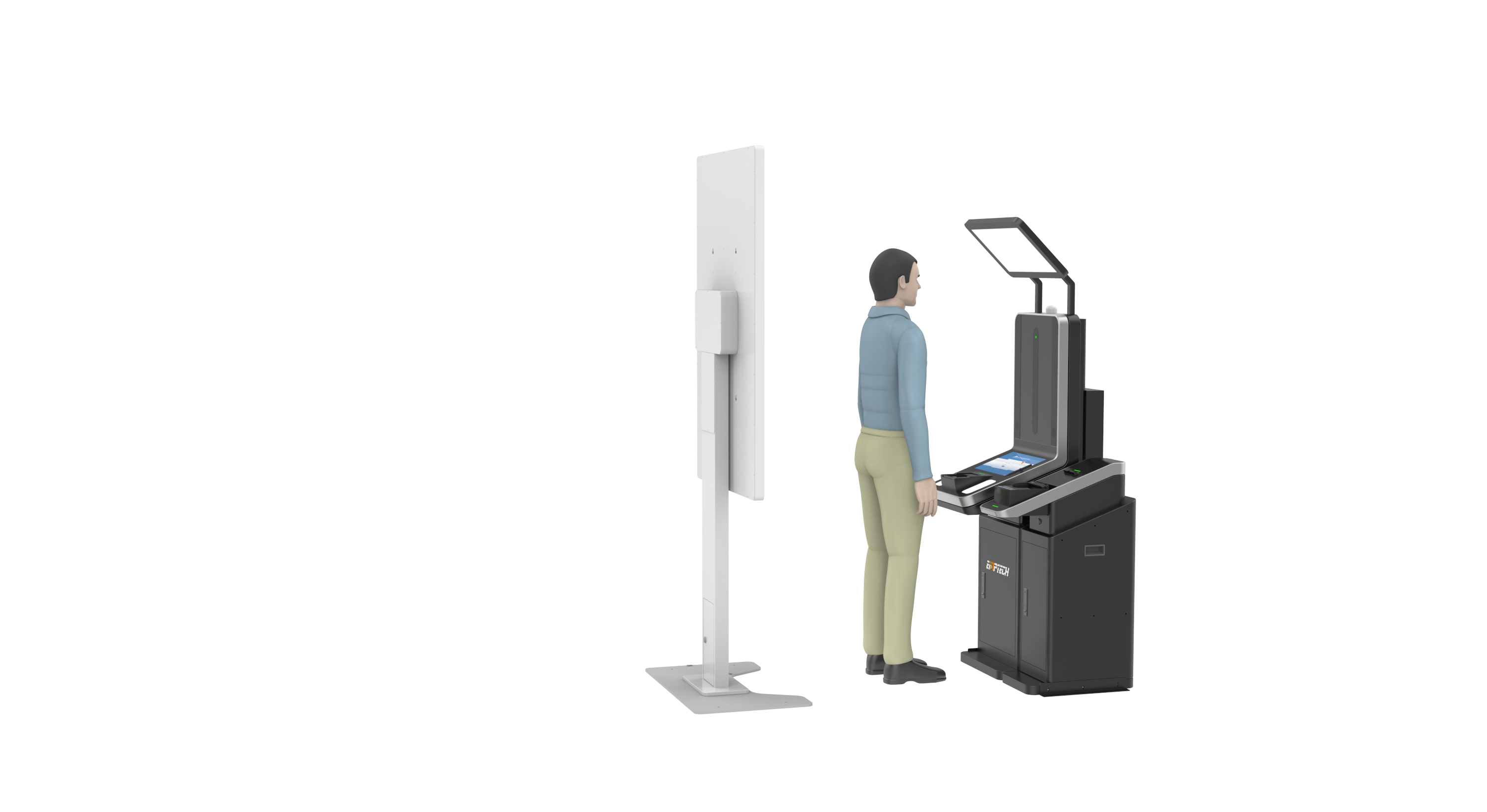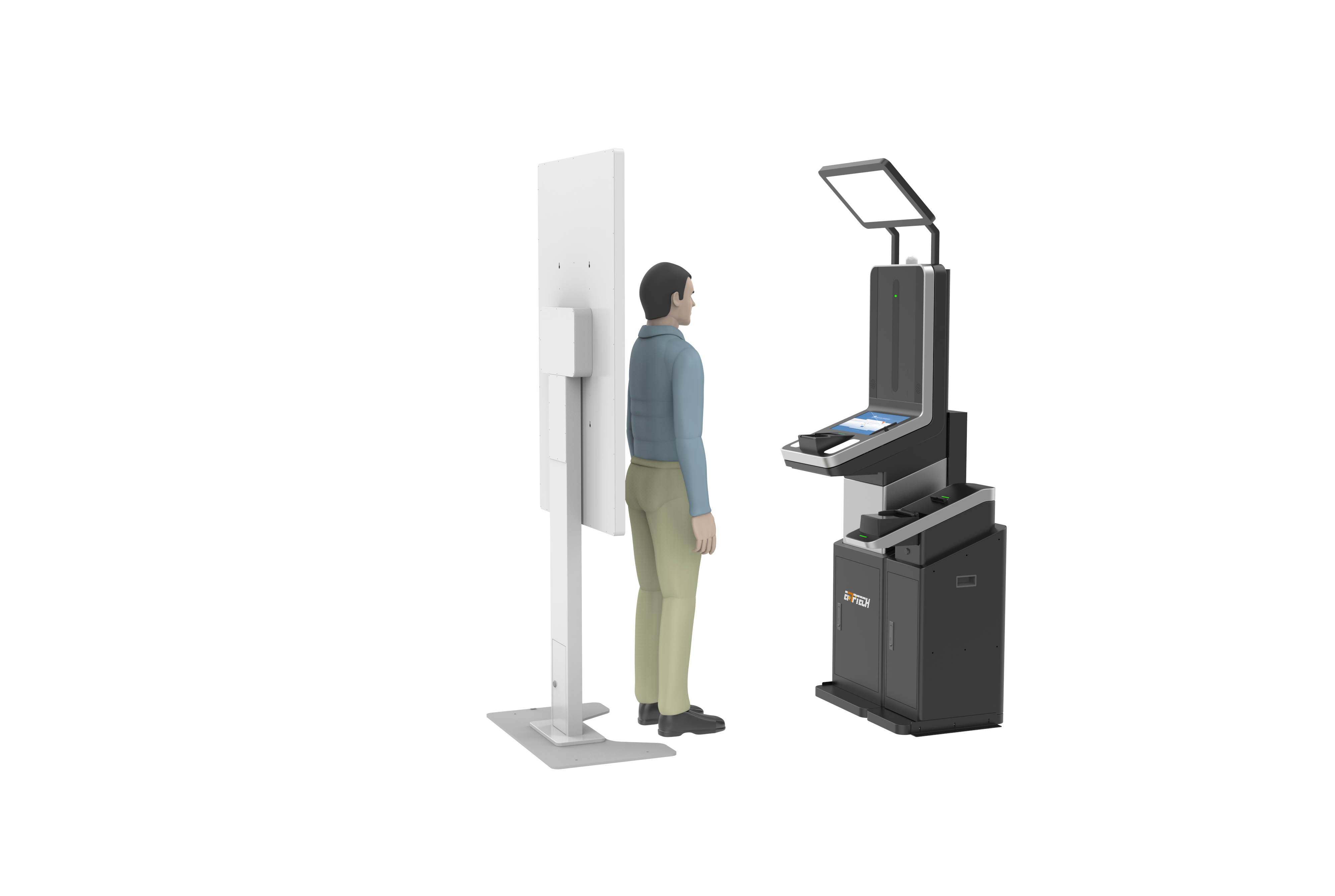 EMP2600 is a perfect solution that can be adopted for various issuance programs, such as biometric passport, ID card, driving license, voter card, healthcare card, etc,. and can be deployed in more flexible locations, such as Entry/Exit border control, government service halls, hotels, airports, post offices, etc.
Benefits of Implementing Self-service Kiosk for Registration
Time Saving
Streamline the registration process, the whole process can be done in a few minutes, save the time of queuing and filling complex forms.
Significantly Improve Efficiency
More people registered in a shorter space of time, increasing efficiency.
Economize Resources
Less human staff being required to help processing registration procedures, resulting in resources savings for government.
Increase Accuracy
Reducing human error during data enter by adopting more intelligent and automatic approach.
Improve Customer Satisfaction
Less queuing or reducing waiting times, improving customer experience.
Increase Accessibility
Easy to deploy at anywhere and available for 24/7 services, enabling government to reach more people and making government services more accessible.
Outstanding Features of EmpTech's Self-registration Kiosk
Versatile and Flexible
Support multi-biometric features capture and digital data collection, including fingerprint, facial features, signature, etc., and flexible to configure functions depending on demand, such as integrating passport reader, smart card reader, iris camera, thermal printer, POS machine or even adding a side-cabinet.
Height-adjustable Operation Console and Camera
Automatically adjust the operation console and camera accordingly to the user's height, the motor lift mechanisms offer smoother height adjustments at configurable speed with low noise while running, allowing the applicants of different heights and people in wheel chair to complete registration more easily and smoothly.
AI-powered Light Compensation System
Bringing AI technology into light compensation system to automatically adjust light brightness according to the environment when capturing human faces, moreover, with the use of ultra-high resolution camera, taking the quality of photo to a superior level.
Multiple Security Protection
The kiosk is in compliance with RoHS/CE standards. It is designed with no sharp edges that may cause injury, and the solid construction ensures its stability. Moreover, it is equipped with a mechanism to detect an obstacle when the console is moving down to avoid hitting people beneath kiosk.
Small Footprint, Easy to Operate and Maintenance
The compact and easy-to-install design allows for easy deployment in various scenarios, and the reasonable structural design makes operation and maintenance as convenient as possible.