The issuance of the new generation of Belarusian Passports and ID cards officially went underway on September 1.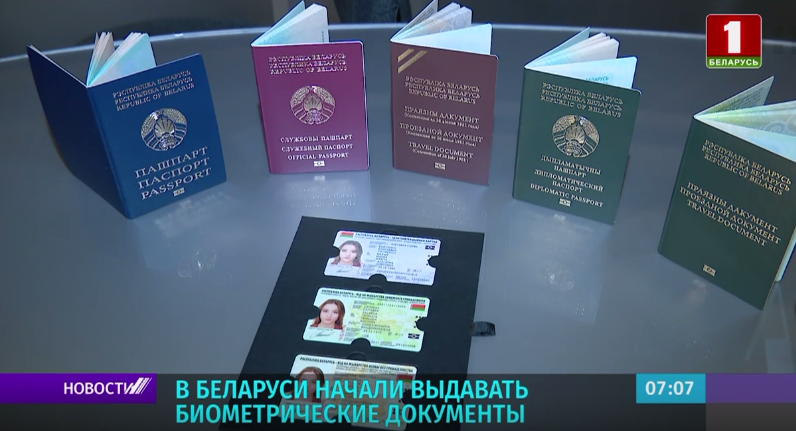 New Biometric Passports and ID cards are now being issued to the citizens of the Republic of Belarus by the government.
EmpTech takes immense pride in delivering the comprehensive secure identity solution to the Ministry of Internal Affairs of Belarus in collaboration with our outstanding partner X Infotech, who has rich experience in providing software solutions for issuance and verification of electronic identity documents globally.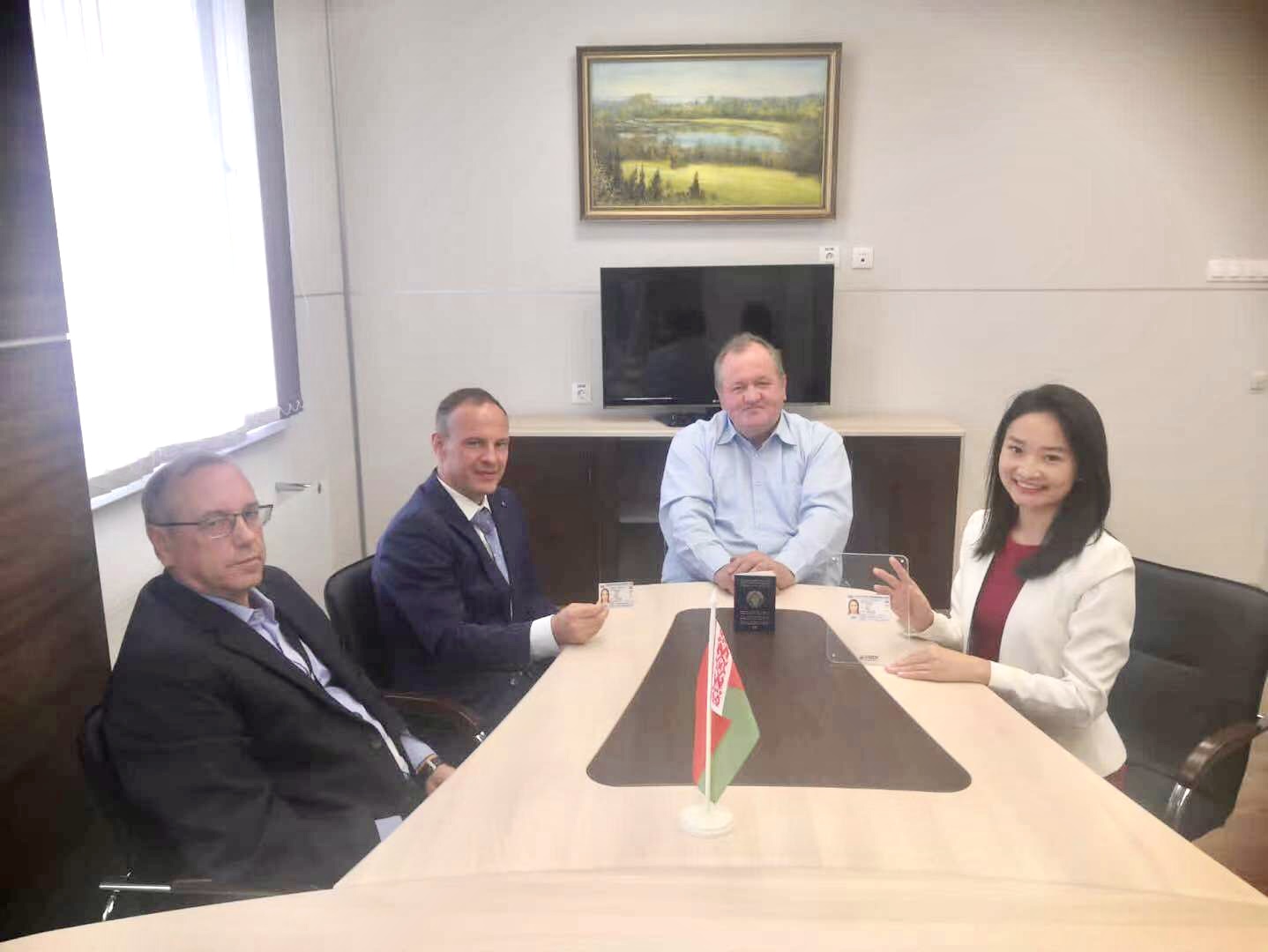 As a world leading secure ID solution and service provider, EmpTech has proposed to the government of Belarus the most advanced biometric document issuance system, it encompasses all critical systems spanning the entire identity journey from data enrollment to document issuance, including innovative Desktop and Mobile Biometric Enrollment Terminals, cutting-edge MLP eID and ePassport Personalization System and intelligent Document Issuance Devices.
"This has been a great milestone for both the Republic of Belarus and EmpTech consortium partners. We are deeply honoured for the confidence and trust which the Republic of Belarus government has placed in us and we are proud to have successfully delivered this important project in the expected time, even during this difficult time of the pandemic," said Sean Zheng, CEO, EmpTech.
"Not only would the Belarusian ePassport, the eID would also be using the same personalization technology - the MLP (Multi-Layer Personalization), which is developed by EmpTech. We would like to express our sincere appreciation to the Republic of Belarus government for the trust, confidence and faith in us. X InfoTech, an invaluable member of the team, has worked extremely hard for this project to ensure its success and timely delivery. I also like to express my heartfelt gratitude to the team for their hardwork," he added.
Belarusian citizens will receive their biometric documents with color images and integrated chips containing biometric data and other basic personal data after they have completed biometric registration through EmpTech's enrollment devices.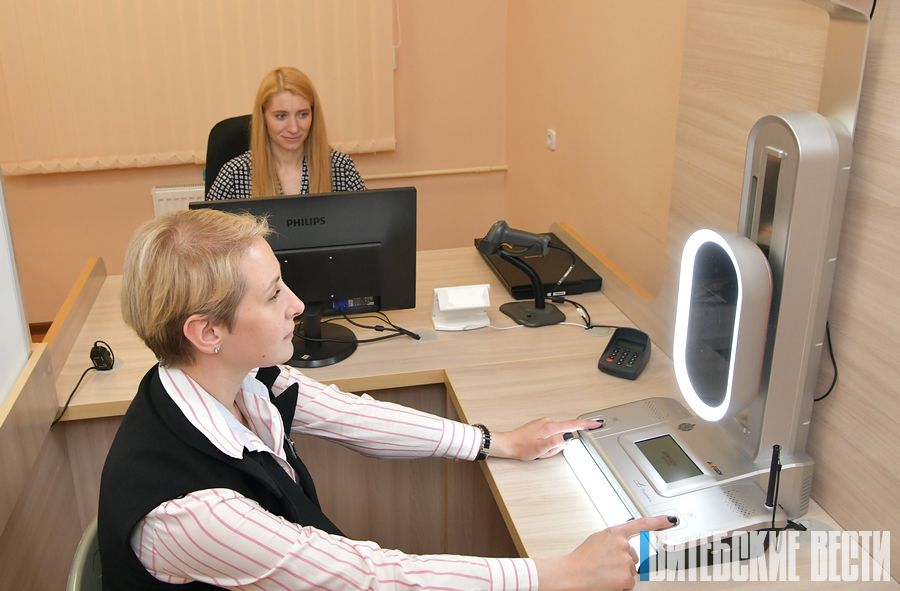 (Picture from www.vitvesti.by)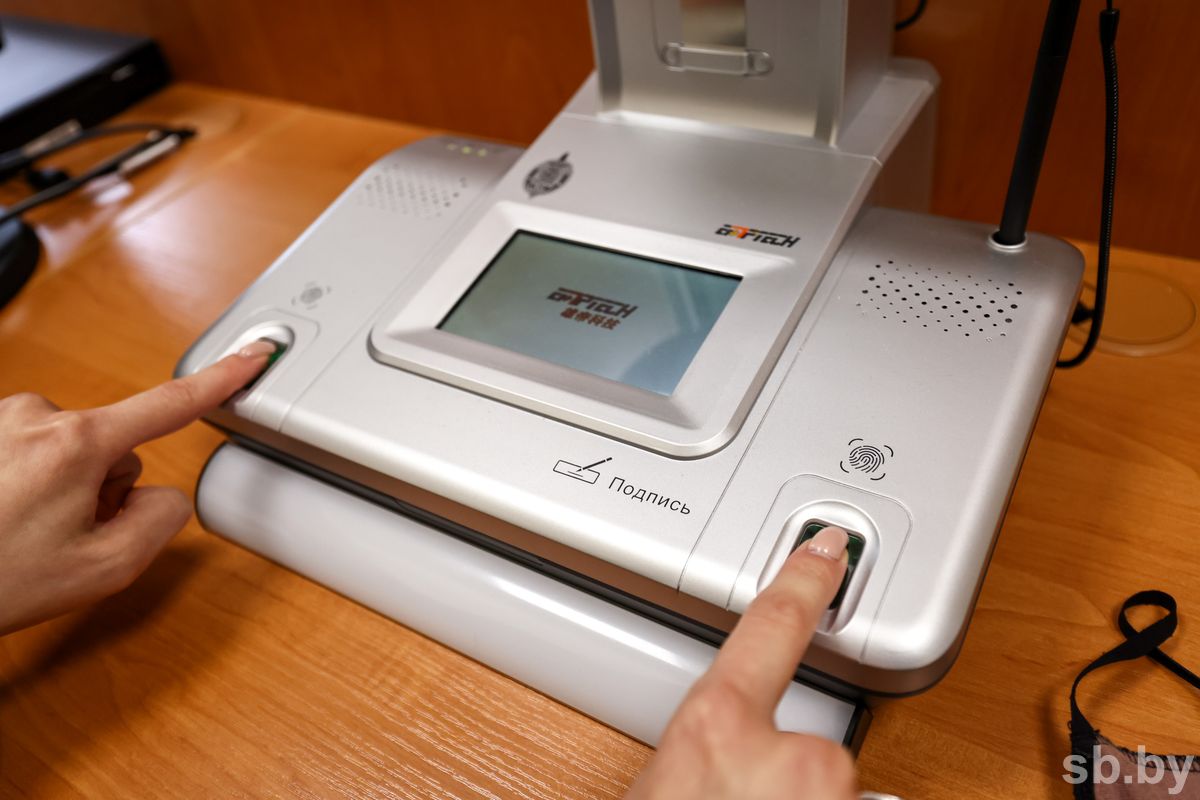 (Picture from www.sb.by)
Secure, Accurate and Efficient biometric enrollment is the key foundation of secured document issuance. The Mobile and Desktop Enrollment System EmpTech delivered is designed for the secure capture of multiple biometrics and associated personal identity data, its high level of automation and intelligence ensure the data captured are at high quality even at harsh and demanding environments, moreover, the capability of automatic height adjustment provides an unrivalled enrollment experience to the applicants.
MORE INFO ABOUT EmpTech Enrollment Solutions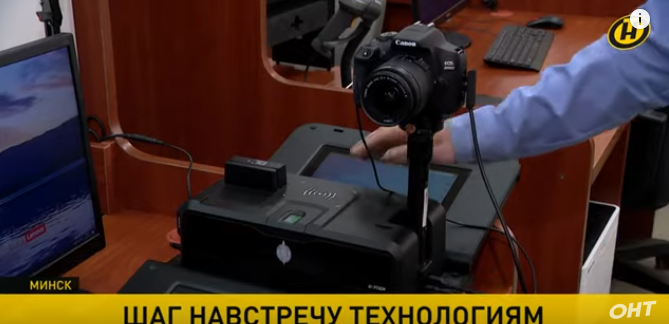 (Picture from www.ont.by)
With EmpTech MLP, the truly unique and reliable personalization technology, which enables secure and durable color image to be applied to the laser-engraved one as well as applying customizable and unique security features to the document data-page entirely or partially, we are extremely confident the trusted solution we delivered will assure the Belarusian ePassports and eID cards are in line with the standards of ICAO and reach another high level of counterfeit resistance.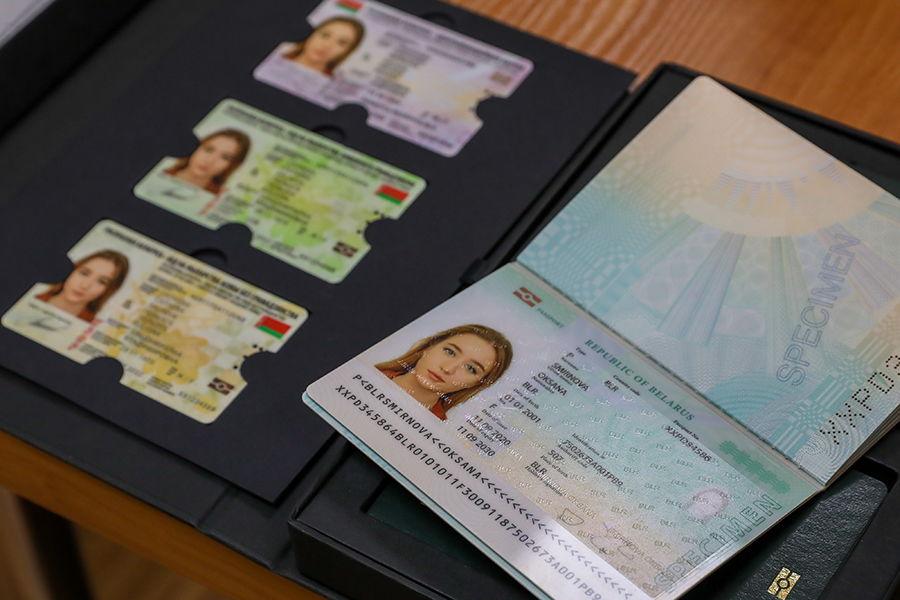 (Picture from www.golk.by)
In addition, the production capacity of personalization machine EmpTech delivered satisfies and exceeds the expectation from end user in terms of efficiency and dependability, compared to the old system, the new ones are More Productive, More Agile, and More Reliable.
MORE INFO ABOUT EmpTech Personalization Solutions
EmpTech is constantly investing in innovation to ensure delivering our customer the utmost Security, Reliable and Affordable solutions.
In this project, we are pleased to build a strong partnership with X Infotech and make every effort together to ensure the success of project delivery.
X Infotech supplied the end-to-end software system dedicated to ePassport and eID card issuance. This turnkey solution includes the ICAO compliant X Infotech components for Enrolment, Data Preparation, Chip Encoding, Quality Assurance, Integration Services, Secure PIN Manager, Personalization script, Personalization machine plugins, Document Registry, Document Issuance, Case Management, Identity Management, ABIS, Production Management, Stock Management, Authorization Server, Log Server, Monitoring Server and Reporting Server.

"This project is a significant step forward for the electronic government ecosystem deployment in the Republic of Belarus, which allows all the Belarussian nation to be most modern and secure while allowing remote transactions with government and other institutions by utilizing brand new technological mechanisms," said Sergey Yeliseyev, X Infotech Business Development Director for Government eID.
"We are extremely proud by being part of this important project and we express great gratitude to Belarussian authorities for that. We appreciate the level of trust to X Infotech from our partners: Emperor Technology and RUE "Cryptotech" of Goznak as well all the government authorities involved into the project including, but not limited by Ministry of Interior, Ministry of Foreign Affairs, Ministry of Communications and Informatization, Ministry of Finance, Operational and Analytical Center under the President of the Republic of Belarus (OAC). We look forward to see how brand-new e-services and possibilities will be provided for every citizen of Belarus," he added.
X Infotech is a global provider of software solutions for issuance and verification of electronic identity documents. The software provider has successfully implemented projects in more than 60 countries around the world, including Economic Community of West African States (ECOWAS) and countries of European Union – European Union laissez-passer, ePassport in Liechtenstein, eID card in Latvia, ePassport and eID card in Ireland, eID cards in Europe, Africa and Latin America.
About RUE "Crypotech" of Goznak
Under the Ministry of Finance of the Republic of Belarus, RUE "Cryptotech" of Goznak is a leading enterprise in the field of scientific-technological support of Goznak's activities, development of new security and document samples as well as creation of various means and methods for protection against forgery. The company is the only manufacturer in Belarus of plastic-based documents with contact and contactless chips.
EMPTECH is a world leading Integral Identity Information Service Provider with core expertise in trusted secure identity technologies, covering Biometric Enrollment and Verification, Secure Identity Document Personalization and Issuance. The company has over 27 years of extensive experience in offering a wide range of reliable products and services, which include Centralized & Decentralized Secure Identity Document Personalization Systems, Multi-type Biometric Enrollment & Verification Terminals, Self-service Document Storage & Dispensing Kiosks, etc.. EMPTECH has successfully implemented multiple large secured document projects for the local and overseas governments, such as Mainland China, HKSAR, Macao, Belarus, Nepal, Sweden, Thailand, Kuwait, Nigeria, Kazakhstan, Kyrgyzstan, etc., which have been rewarded the highest customer satisfaction rating.