The Immigration Department of Hong Kong, announced the official launch of the next-generation Hong Kong SAR e-Passport from May 2019.
The new e-Passport will continue to be produced in compliance with the standard of ICAO, with the holder's personal data and facial image stored in digital form in the contactless chip embedded in the back cover of the document.
With the advanced personalization system from Emperor Technology, the processing time of new document is significantly shorted.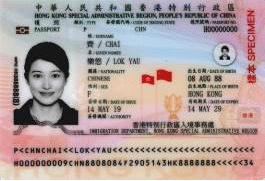 The highly customized software is also supplied to the immigration department to provide comprehensive management service, shortening the processing time, which is of great convenience to the applicants.